>
>
>
Claw Hammer With Soft TPR Grip Handle
Claw Hammer With Soft TPR Grip Handle
?>
Brand :OEM
Product origin :CHINA
Delivery time :20-30 DAYS
Supply capacity :4000 PCS PER DAY
America type claw hammer with TPR or plastic handle,the head is made of C45 carbon steel with heat treated on the sticking head and the nails puller end.
We have worked on this prodcut more about 12 years,all workers are skilled and experienced. Make more than 4000 pcs per day on the claw hammer,nails claw hammer ,sledge hammer ,machinist hammer, hand axe and other hammers.
The quality for the calw hammer and other hammers,axe can be assured. The hardness will be tested while the production started. Hardness is the most important for a hammer,and also for the surface treatment, handle quality,glue adhesive quality,even the carton strength.
Claw Hammer With Soft TPR Grip Handle
The claw hammer can be made the head polished,powder coated, or polished after power coated or full polished head. The claw hammer head has different types,such as Amercica type claw hammer ,british type claw hammer,Italy type claw hammer,straight type claw hammer,French type claw hammer,bent claw claw hammer,french type claw hammer.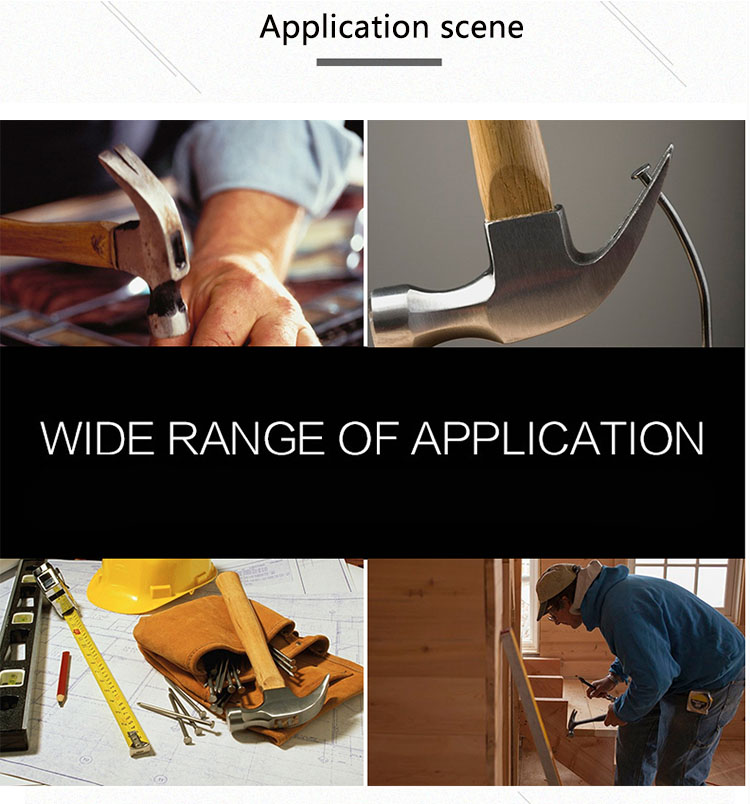 Claw hammer with TPR or with plastic handle,tubular handle ,the head is made of C45 carbon steel with heat treated on the sticking head and the nails puller end,or can be cast iron hammer head for cheaper price.

The carbon steel forged nails claw hammer has the function of stricking and the nails puller,and striking head is very useful during the light work. Machinist hammer, sledge hammer, ball pein hammer, chipping hammer ,brass hammer and axes all need the heat treated to make the stricking end hard enough.We make the stricking end on the hardness of HRC46-HRC52. This is the best hardness for using. Brass hammer is suitable for explosion working area.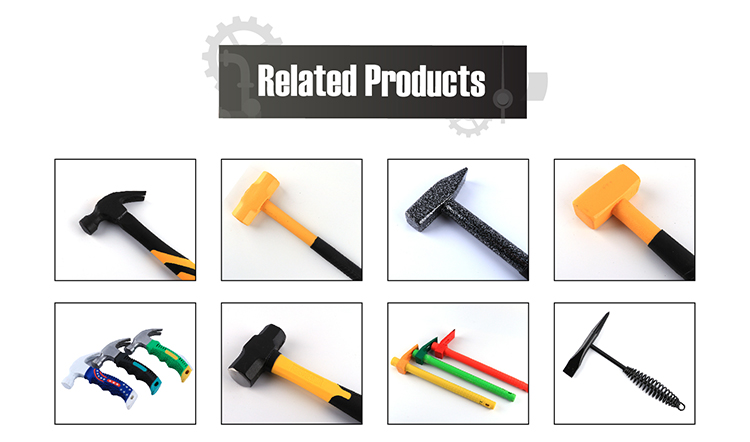 Inform us what you need,we give you the best reply. Trust us on the hand tools,you will save more than expected.
Exported 12 years,our client are all over the world now. All hammers are exported to Britain,France, Poland, Holland, Romania, Russia, Philippines, Malaysia, Thailand,Brazil, Ecuador, Panama,South Africa,Dubai,Leban ,Korea ,Germany and other countries.
Get the latest price? We'll respond as soon as possible(within 12 hours)